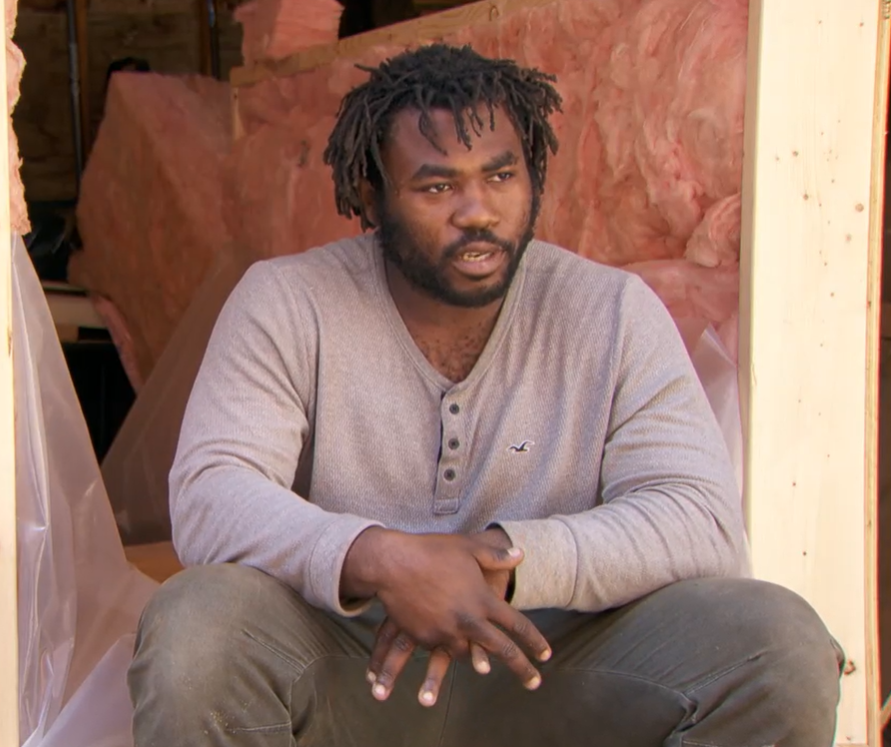 In mid-February a fire tore through several tents in a Victoria homeless encampment. A week later, another fire broke out in a Winnipeg homeless encampment leaving one person dead. A day after that, a fire in a Toronto homeless encampment left another person dead.
Responses to these tragedies from politicians and city officials have been dismal, empty, and contradictory: from discouraging the use of fire in or around encampments despite the frigid temperatures, to calling for residents to stay indoors despite the numerous COVID-19 outbreaks in homeless shelters. In the wake of the most recent fire, the City of Toronto has decided to sue a man who has been building small wooden shelters for the city's homeless population.
On Feb. 12, the city filed an injunction application against Khaleel Seivwright, a carpenter who raised money on GoFundMe to build small wooden shelters for those who would otherwise have to sleep in tents or under blankets in the cold. Now pointing at the fatal fire as justification for the injunction, the city has deemed Seivwright's structures as unsafe. 
"The structures are making it challenging and difficult to encourage people who are living outside to come inside where it is safer, where the issue of fire for example, is removed," said city spokesperson Brad Ross. Yet, earlier this month, city health officials noted a new variant of COVID-19 in one of the city's shelters, which has now moved through at least four more of the city's shelters. Even if it were safer inside, shelters were already reaching capacity before the pandemic. A year later, millions of Canadians have lost their jobs or had their hours reduced, giving rise to what Halifax outreach worker Eric Jonsson has referred to as a "new type of homelessness."
New encampments appeared across the city as the pandemic went on and CERB ran out; evictions were happening in unprecedented numbers over Zoom meetings despite Doug Ford's promises that no one would be evicted. Seivwright himself said the shelters were only meant a to be a temporary solution. But not long after his project was picked up by the media, the city issued him a warning threatening legal action if the shelters stayed on city property.
Months have passed since the warning has been issued, yet no alternative has been put in motion by the city. In the current injunction, the city is seeking a permanent restraining order against Seivwright, preventing him from placing structures on city property where bylaws restrict camping or living in parks. But the city cannot police homelessness out of the public eye, and it can't police it out of existence. Instead of offering real solutions, the city of Toronto would rather put money towards moving homeless people from encampment to encampment with police enforcement. The city would rather spend money on taking legal action against Seivwright.
In the interests of profits, brand new condos sit empty as families are evicted onto the streets. As tens of thousands of homes sit unoccupied, people are facing the choice of sleeping in the bitter cold or in an overcrowded shelter where a potential outbreak could happen. It is not just the city that can't solve the crisis—it is the system. Only socialism can provide housing for all by removing the profit motive and speculation behind private property. Only revolutionary change can provide an alternative to a system that can only police its problems out of sight.