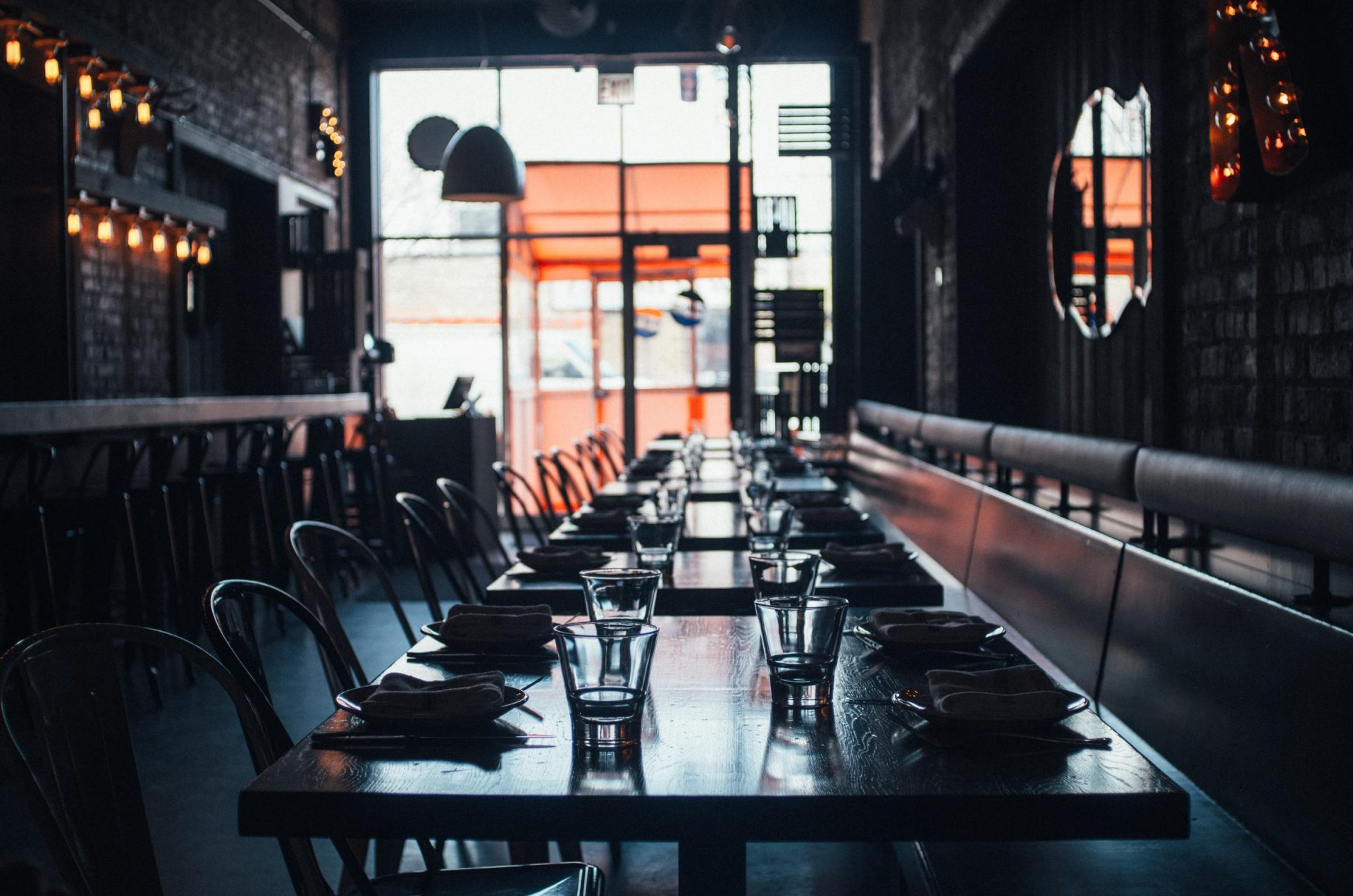 Winter is coming: the first in Canada since the start of the COVID-19 pandemic. For workers in the hard-hit food service sector, the approach of colder weather threatens to have a particularly chilling effect.
During the warm summer months, the restaurant industry was kept afloat by a combination of government subsidies and expanded patio service. With relatively low spread of the virus in communities at this time, many Canadians saw patio dining as an acceptable risk. Being able to meet with friends for a drink outside offered momentary relief from the widespread stress and anxiety engendered by the pandemic and deteriorating economic situation. Amidst the unending horrors of capitalism which have become particularly acute in 2020, such moments of fun and relaxation provided a welcome diversion for many.
Now the days are getting shorter, the air is getting cooler and the federal subsidies are coming to an end. There is a sense of rising panic as restaurant owners beg the government to extend its emergency programs. Cities across Canada are attempting to prolong patio season by relaxing rules and bylaws. Ottawa has waived monthly permit fees for restaurants to operate patios on streets and sidewalks until March 31, 2021. Toronto moved to allow portable heaters on all outdoor patios. Winnipeg is also exploring its options as restaurant owners ponder installing heaters and retractable awnings to extend patio season into the winter—a once unthinkable notion in a city known for its bitterly cold winters, but which restaurants now find necessary in order to stay open.
The Canadian Chamber of Commerce warned on Aug. 26 that more than half of all Canadian restaurants may have to close permanently by November. A survey produced by Statistics Canada with support from the chamber found that 29 percent of "accommodation and food service businesses" could not operate at all with social distancing measures in effect. An additional 31 percent could not operate for more than 90 days with distancing measures in place. In total, 60 percent of businesses in the food sector could fail in the coming months.
The push to lengthen patio season reflects the fact that takeout and delivery are wholly inadequate to compensate for the loss of revenue from in-person dining, the capacity for which had already been reduced due to social distancing measures. Takeout, in other words, is mitigating a loss at best, and cannot make up for the overall decrease in revenue for restaurants.
The reliance of bars and restaurants on subsidies reflects that of the capitalist economy as a whole, which only functions at the moment due to governments keeping the system on life support with a raft of emergency measures. The largest costs for owners of small businesses are wages and rent. Federal subsidies that most supported the food service industry included the Canada Emergency Wage Subsidy (CEWS), the Canada Emergency Commercial Rent Assistance program (CECRA) and the Canada Emergency Business Account (CEBA). The latter provided interest-free loans of up to $40,000 for small businesses and non-profits, $10,000 of which was forgivable.
The federal government recently announced that it would be extending CECRA until the end of September, which Deputy Prime Minister and Finance Minister Chrystia Freeland said would be the "final extension". But the degree to which this program has benefited small restaurants and bars is open to question. Under CECRA, federal and provincial governments cover 50 percent of rent, tenants pay 25 percent, and landlords are asked to forgo the remaining 25 percent. That is to say, CECRA was entirely voluntary and relied on the goodwill of landlords. Not surprisingly, many landlords refused to participate and demanded full rent.
Restaurants Canada, a lobby group representing restaurant owners, is nevertheless calling on the federal government to extend the CEWS, CECRA and CEBA. It is also asking for direct stimulus spending in the form of a program similar to the "Eat Out to Help Out" program in the UK, wherein the British government paid 50 percent of the tab for customers at restaurants, pubs and cafés. This program, which cost British taxpayers half a billion pounds and ended in late August, may well have helped keep the food service sector alive in the UK. But the rise in attendance at bars and restaurants also coincided with a spike in COVID-19 infections.

Absurdity of the profit motive
The food service industry—which includes bars, restaurants and caterers—suffered some of the earliest and most severe economic blows from the pandemic. Prior to lockdown, Canada's food service sector was a $93 billion industry that directly employed 1.2 million people. Restaurants Canada reports that 800,000 workers lost their jobs after the start of the pandemic, with one out of every five jobs eliminated being in food service. The restaurant industry, the group notes, "lost more jobs during the first six weeks of lockdown than the entire Canadian economy during the 2008-2009 recession."
Though many of these jobs returned after lockdown measures were eased, Statistics Canada reported in its August Labour Force Survey that employment in food services is still more than 20 percent lower than it was before the pandemic, representing a loss of 260,000 jobs. Approximately 10 percent of food service businesses have permanently closed and most are still losing money according to Restaurants Canada, which predicts that total food service sales could drop by almost half in 2020—a loss of $44.8 billion in sales compared to 2019.
In a rational system, all non-essential businesses would close for the duration of the pandemic and re-open only when it is safe to do so. But capitalism is not a rational system. Bars and restaurants are not essential. However, under the logic of an economy geared towards profit rather than human need, they must stay open regardless of how safe it is. If they do not stay open, they will go under. Yet keeping bars and restaurants open increases the risk of virus transmission, which will only prolong the pandemic and the resulting economic pain and suffering.
The profit motive creates a perpetual pressure on governments to keep these inherently unsafe workplaces open. This pressure comes from two main sources.
On the one hand, food service workers who find themselves in increasingly precarious living situations need restaurants and bars open so they can work and pay for food and rent. For these workers, the only alternative is to subsist on the Canada Emergency Response Benefit (CERB) and Employment Insurance (EI). But with CERB coming to an end on Sept. 27, many workers will find EI payments insufficient. Some may not qualify for EI at all. On the other hand, owners of small restaurants and bars need to turn a profit to stay in business.
Whatever one's reason for wanting to keep these facilities open, economic pressures for all concerned override the health risks of increased virus transmission. Dr. Howard Njoo, Canada's deputy chief public health officer, notes that any indoor space poses a higher risk for the spread of COVID-19 than outside due to lower air circulation. Bars—where people tend to sit close together, talk loudly and stay for hours at a time—pose an especially high risk. But under capitalism, profits always take priority over human lives.
Restaurants Canada has admitted as much in a moment of candor. The National Post reports that the lobby group called on the Trudeau government "to shift its tone when addressing the Canadian public, by encouraging people to return to their normal lives rather than focusing solely on health risks." Once again, the need to maintain profits finds expression in a push for people to disregard the risks to their own health and that of their loved ones; to act as if the pandemic is already over. Food service workers have had less say in the matter—given the "choice" between going to work every day and risking their health, or not going to work and losing their livelihoods. But hundreds of thousands of workers may soon lose their jobs regardless as the restaurant and bar industry faces total collapse.
The unfortunate truth is that due to the crisis of capitalism, a great number of small businesses are damned no matter what they do. Since the start of the pandemic, many have subsisted on government handouts. But these handouts must inevitably end. Restaurants and bars that cannot continue to turn a profit will go out of business.
We share and fully sympathize with the desire to go out and enjoy a drink with friends or to partake in the experience of dining out, as long as this experience is safe. But both customers and employees may understandably worry whether keeping a bar or restaurant open is safe or not. The solution to this quandary is workers' control. No one is better qualified to determine whether a workplace is safe than the workers themselves.
A socialist system that produces for need rather than profit will not have the same problem of keeping unsafe, non-essential workplaces open. With control in the hands of the workers themselves, unsafe workplaces could be easily shut down as needed without fear of losing your livelihood, and without risking destroying an industry. Those unable to work due to the pandemic would still receive a guaranteed income. When workers decide to keep a workplace open, workers' control would allow the workers themselves to ensure all possible health and safety measures are in place.
The inability of capitalism to adopt such basic, common-sense measures speaks volumes about the utter irrationality of this system and the need to replace it.