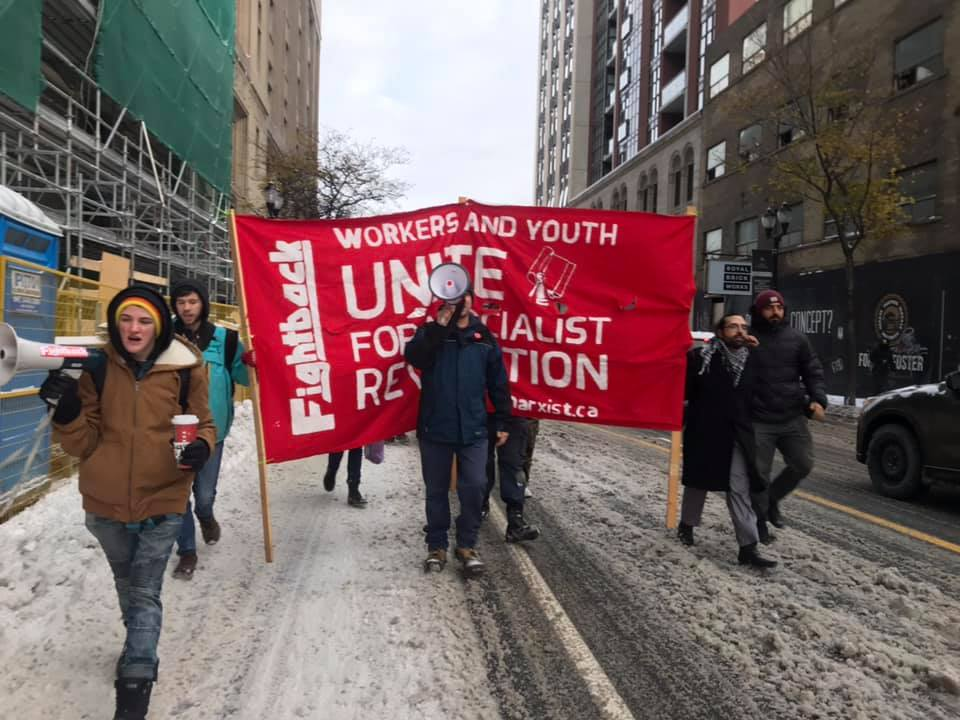 In October 2019 Hamilton police layed a series of politically motivated charges against Fightback comrade Moxxy Herrera and three others after a protest against the anti-immigrant policies of Maxime Bernier's People's Party. Notably, no charges were laid against violent far-right provocateurs at the protest, which included members of the Proud Boys. At the time, Fightback organized a successful solidarity campaign to raise legal funds against the victimization. Our protest against the charges garnered wide coverage and put more pressure on Hamilton police. After the declaration of the Proud Boys as a terrorist entity, the Crown decided that supporting Proud Boys in open court against anti-racist activists would not make them look good.
Dropping the charges against the accused is a victory for our solidarity campaign and we would like to thank everybody who participated, wrote protest letters and donated to the legal fund. Due to the case not going to court, part of the fund has been left unused. We intend to use it to support struggles in the area and to defend activists against legal harassment in the future. This last weekend we participated in a solidarity visit to 1492 Land Back Lane near Caledonia where we donated supplies to support the Indigenous land reclamation.
Notably, the decision to drop the charges was made by the Crown and not by the Hamilton Police Service. The police force in Hamilton has a terrible reputation for victimizing the left and sympathising with the far right. In 2019 they facilitated homophobes harassing Hamilton Pride and subsequently victimized those protecting Pride. We call for the dropping of charges against Hamilton Pride defenders. Even last month Hamilton police were caught on video harassing a trans woman. This victory shows that the only way to defeat the reactionary forces of the far right and the state is to proudly organize solidarity. The struggle continues.