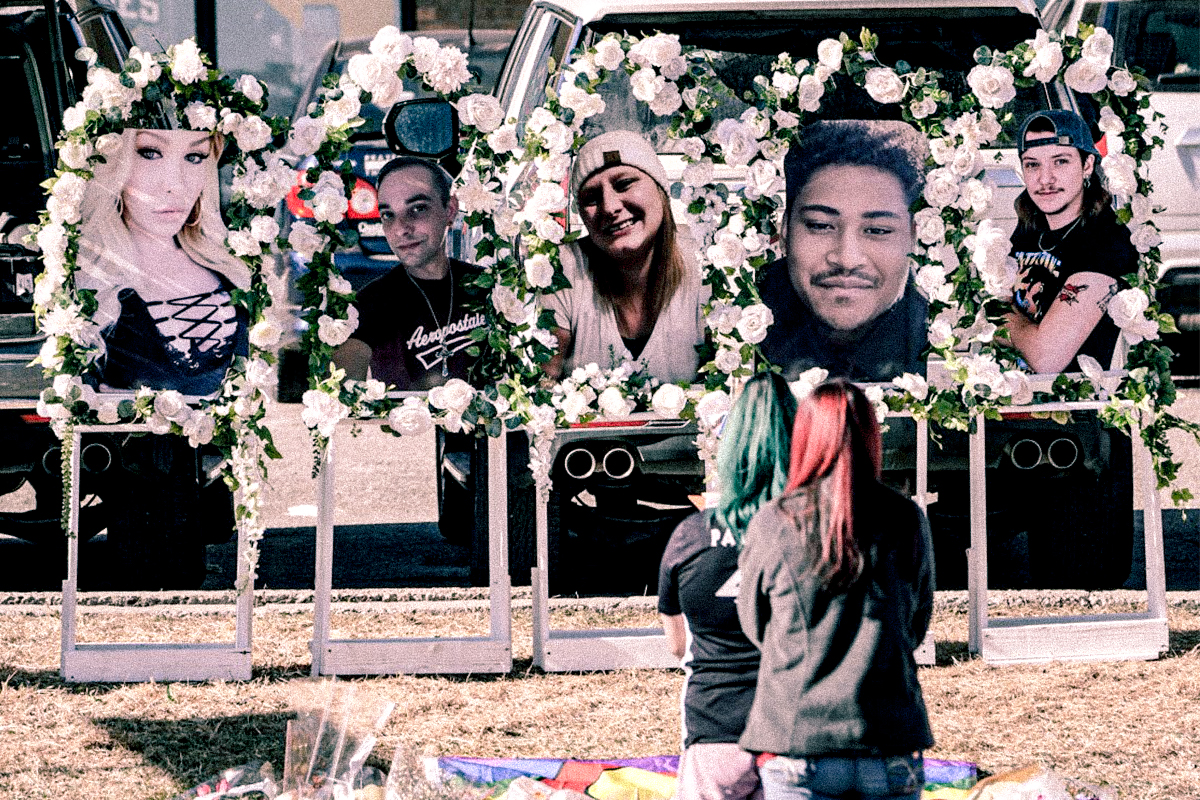 On Nov. 19, a mass shooter named Anderson Lee Aldrich entered Club Q, an LGBTQ nightclub in Colorado Springs, and opened fire, killing five people and wounding 17 others. This was the day before the official Transgender Day of Remembrance, which is meant to memorialize those who were killed as a result of transphobia.
This shooting cannot be understood as an isolated event, nor as a phenomenon isolated to the U.S.A. Anti-LGBTQ hate crimes are on the rise in Canada and the United States, despite a record number of people identifying as members of the community.  In 2019, Statistics Canada reported 263 hate crimes targeting the LGBTQ community, a rise of 41 per cent from the previous year and the highest total since 2009. 
This rise in hate crimes against the LGBTQ community is no accident. It is the direct result of years of hateful rhetoric used by capitalist politicians, which has created a climate for hate crimes such as the horrific Colorado shooting.
In the United States, many politicians have seized on attacking LGBTQ people to win electoral support. In Florida, the Parental Rights in Education Act, better known as the "Don't Say Gay" bill, was signed into law by Republican governor Ron DeSantis on March 28, 2022. The law prohibits public school teachers from teaching about sexual orientation or sexual identity from kindergarten till Grade 3. This law directly affects LGBTQ youth, who often face higher health and suicide risks which can be mitigated by the presence of supportive spaces.
In 2022, more than 300 anti-LGBTQ bills are pending in state legislatures in the United States. Arizona, Alabama, and Texas have all banned gender-affirming care for transgender youth. Six states have banned transgender women from competing in women's sports.
Bigotry does not stop at borders, and events in the United States have spilled over into Canada. Libraries across the country were faced with violent threats for hosting drag storytime events, and an LGBTQ youth centre in North Bay, Ont. was faced with thousands of death threats on Twitter in July after being circulated on the anti-LGBTQ TikTok account "Libs of TikTok".
The support of the ruling class for attacks on the rights of LGBTQ people directly fosters a climate where discrimination can thrive, up to and including violent hate crimes. Many of the biggest corporations in the United States have donated millions of dollars to anti-LGBTQ politicians. Most of these corporations even have had the rainbow logo up on their marketing, and many of them act as sponsors during Pride! The Walton family, the owners of Walmart, have donated $11.6 million to anti-gay politicians since the year 2000. Amazon was dropped as a sponsor for Seattle Pride in 2022 due to their donations to anti-LGBTQ politicians in the past.
Texas Sen. Ted Cruz, who has openly expressed sentiments against legalizing gay marriage and has even retweeted personal information of a transgender school teacher, has received donations from some of the richest people in the United States, including hedge fund billionaire Robert Mercer, natural gas billionaires Farris and Dan Wilks, and private equity partner Toby Neugebauer. Mitch McConnell, another famously anti-gay politician, received $250,000 in 2020 from 37 different Fortune 500 CEOs.
Despite Canada's more "progressive" image, the same things happen here. Corporations such as Home Depot, FedEx, and UPS, all of whom have Canadian branches that paint themselves with rainbows for Pride Month, have donated millions of dollars to anti-gay politicians in the United States. Canada also has its fair share of politicians attacking LGBTQ rights. Ontario Premier Doug Ford in 2018 repealed the study of gender identity, expression, and transitioning in Grade 3 and pushed it to Grade 8, years before the "Don't Say Gay" bill in Florida was introduced! Former Alberta premier Jason Kenney is notoriously opposed to LGBTQ rights. He used his time in office to roll back legislation that prevented students involved in gay-straight alliance clubs from being outed to their families by school staff.
In their attempts to present themselves as "moderate" and "accepting", Canadian politicians show all the more clearly how they deliberately and opportunistically use anti-LGBTQ sentiment for their own narrow gains. Alberta's new Premier Danielle Smith may attend Pride events and have "friends in the LGBTQ2S+ community", but that does not prevent her from advocating against gender-affirming surgery, or supporting the so-called "rights" of health-care providers and marriage officiants to discriminate against LGBTQ people. This brand of politician tries to play both sides, conceding to popular opinion on issues like same-sex marriage, while finding other ways to appeal to ultra-conservative voters like attacking trans youth. They rile up and encourage discriminatory attitudes purely to boost their polling numbers.
The capitalists have blood on their hands. Politicians encourage the most backwards attitudes in society for their own purposes, with the financial support of corporations looking for tax breaks and handouts. They do not care about ending oppression, simply because it benefits them.
Only the working class can end homophobia and transphobia. Most of the LGBTQ community are also members of the working class. The ruling class try to divide these groups in order to stoke the flames of reaction, because they know that a united working class is dangerous to their survival. That is why they donate to "both sides", and that is why they pass anti-trans legislation.
Straight workers and LGBTQ workers have much more in common with each other than with their bosses, and an attack against one is an attack against all. It is the duty of working class organizations to fight back against bigotry and defend LGBTQ communities. We call on all workers to unite, to fight back, and to end homophobia, transphobia, and all other forms of discrimination against LGBTQ people!