Over a dozen people attended a meeting on the recent fraudulent elections in Pakistan on a cold blustery Toronto evening. The meeting was hosted by Canadian supporters of the Pakistani Trade Union Defence Campaign (PTUDC), the first such meeting to date in Canada. Julian Benson of the PTUDC and Somia Saadiq, an activist with the Pakistani Communist Party, were the featured speakers; a representative of the Pakistan Peoples Party (PPP) was also scheduled to attend but was unable to make it at the last minute.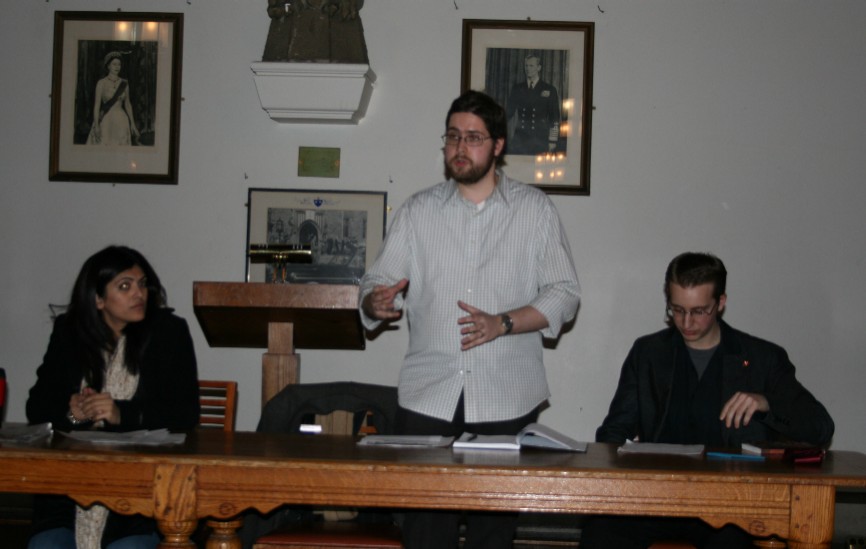 The discussion at the meeting centred on the fraud committed by the Pakistani state, and of course recognized by the major imperialist powers. Julian, in particular, emphasized the dangers the imperialists would face if the PPP had been allowed to sweep into power, with the support of millions of ordinary Pakistanis. Somia detailed many of the instances of fraud, as well as outlining the efforts and desires of the Pakistani masses in getting rid of Pervez Musharraf.
The most energetic debate of the meeting occurred over the class content of the PPP. One person argued that the PPP was nothing more than a bourgeois party and that socialists had no business supporting it. Instead, he praised the work of the Labour Party of Pakistan. Somia
responded by pointing out that the LPP had aligned itself with the Islamic fundamentalists of the country, some of the most treacherous and reactionary elements within Pakistani society (and responsible for many of the attacks against working class militants and socialists in the
country). Julian also pointed out that the LPP's call for boycotting the elections simply sidelined them from the mass movement, as well as ignored the millions of Pakistani workers that supported the PPP's banner.
A small collection was also taken, with all of the money directed to helping out the work of the PTUDC in Pakistan. Over the next few days, there will be similar meetings in Montreal and Vancouver which will help to expand Canadian solidarity with Pakistani working class militants.
To assist the building of the PTUDC in Canada, please contact canada@ptudc.org.