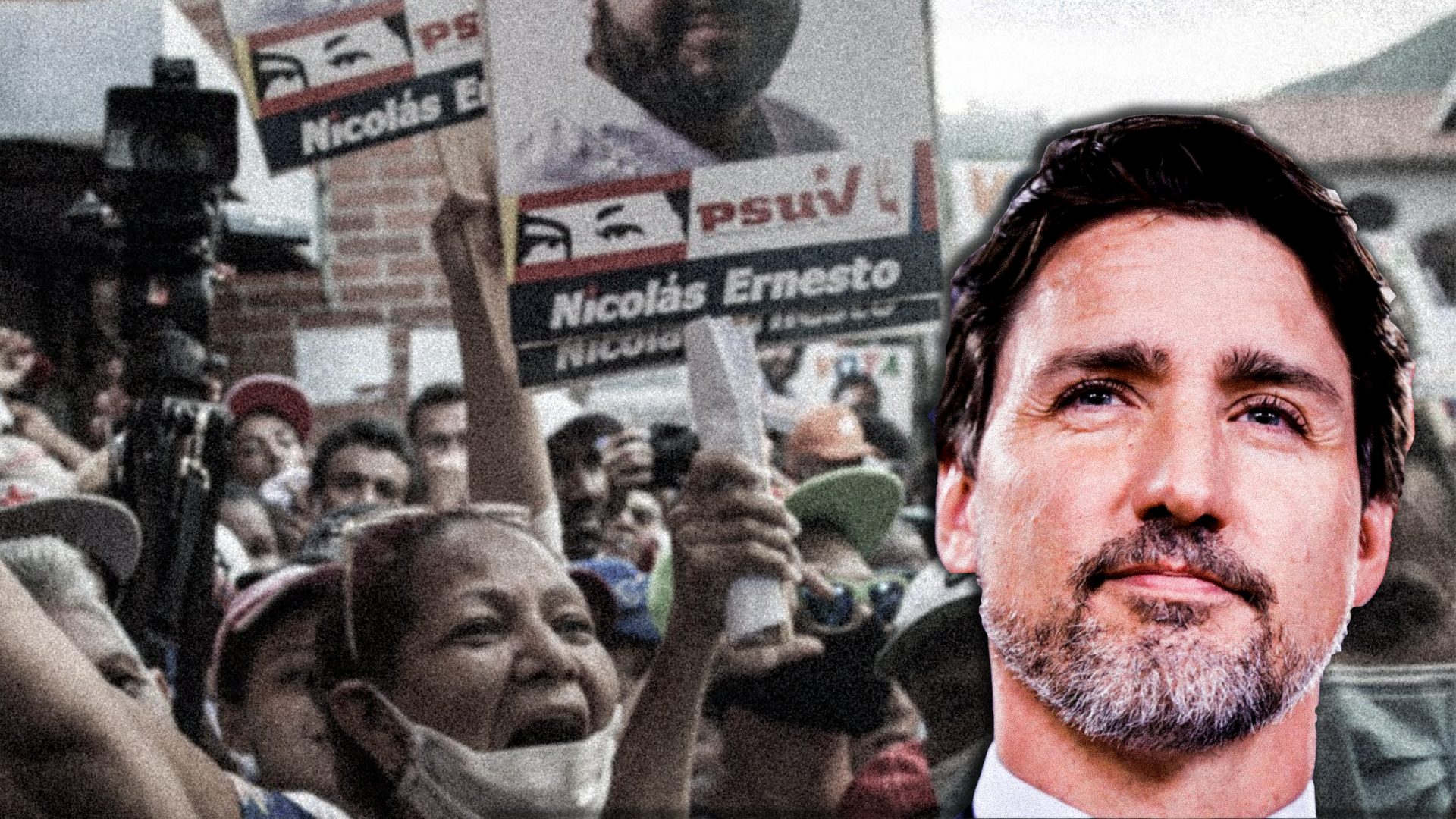 Amid Venezuela's Dec. 6 parliamentary election, Canada's foreign affairs ministry announced they will not recognize the results. The statement cited no evidence of election fraud or tampering, and came less than two years after Canada helped organize a failed coup to overthrow Venezuela's democratically elected government. Canada used to consider the National Assembly to be the "only legitimate authority left in Venezuela" when coup leader Juan Guaidó was leading it, but they changed their tune now that the right-wing opposition has boycotted the election.
Justin Trudeau and Foreign Affairs Minister François-Philippe Champagne's talk about "democracy" rings extraordinarily hollow considering their own track record on democracy, both domestically and abroad. Canada was one of 16 Lima Group governments to reject the Venezuelan election results, including Brazillian strongman Jair Bolsonaro and Honduran coup president Juan Orlando Hernández. Similar statements were made by U.S. Secretary of State Mike Pompeo, who has spent the last month trying to undermine his own country's election. Is this who Trudeau considers to be defenders of democracy? Does he consider it "promoting democracy" when he sells weapons to Saudi Arabia and fascist paramilitaries in Ukraine? Trudeau doesn't seem to have any problem with a lack of democracy if it comes from the right wing. 
Trudeau is quick to point fingers at Venezuela, but seems to have very little regard for democracy at home. He employed the powers of the monarchy to shut down Parliament for more than a month, all to avoid scrutiny around the WE scandal. He broke his promise on electoral reform. He used back-to-work legislation to deny workers the democratic right to strike. He supports an unelected Senate. And of course, he continually denies Indigenous people the democratic right to determine their own fate.
He has virtually no democratic mandate himself, having failed to win the popular vote in the last election. Only 22 per cent of Canadian adults voted for Trudeau's Liberal Party, which is nine per cent less than what Venezuelan president Nicolás Maduro won in his last election, and only one per cent more than what the United Socialist Party of Venezuela (PSUV) won in an uncompetitive election in a pandemic. Does Trudeau think his 22 per cent of eligible voters is worth more than Maduro's 31 per cent? What would the Venezuelan government have to do to be "legitimate" in his eyes? We know that even when the election is as clean as possible, when numerous international observers including the Carter Center deem the election legitimate, the Canadian government will still sponsor coups to violently overturn the will of the majority.
The Venezuelan comrades of the International Marxist Tendency campaigned against the PSUV and participated in the election as part of the Revolutionary Popular Alternative, which includes the Communist Party of Venezuela. But Marxists recognize that the task of replacing the right-moving Maduro government is a task for the Venezuelan workers and farmers. If Maduro is overthrown in a U.S.- and Canada-backed coup, it would not end the problems of poverty and corruption afflicting Venezuela. Rather, they would intensify, as the last remaining gains of the Bolivarian Revolution would be reversed and a puppet military police dictatorship would be installed in its place. One need look no further than Canada's interventions in Libya and Afghanistan to show how imperialist interventions carried out under the guise of "humanitarianism" and "democracy" only end up producing the opposite.
This is why we say: Hands off Venezuela! Solidarity with the Venezuelan working class!