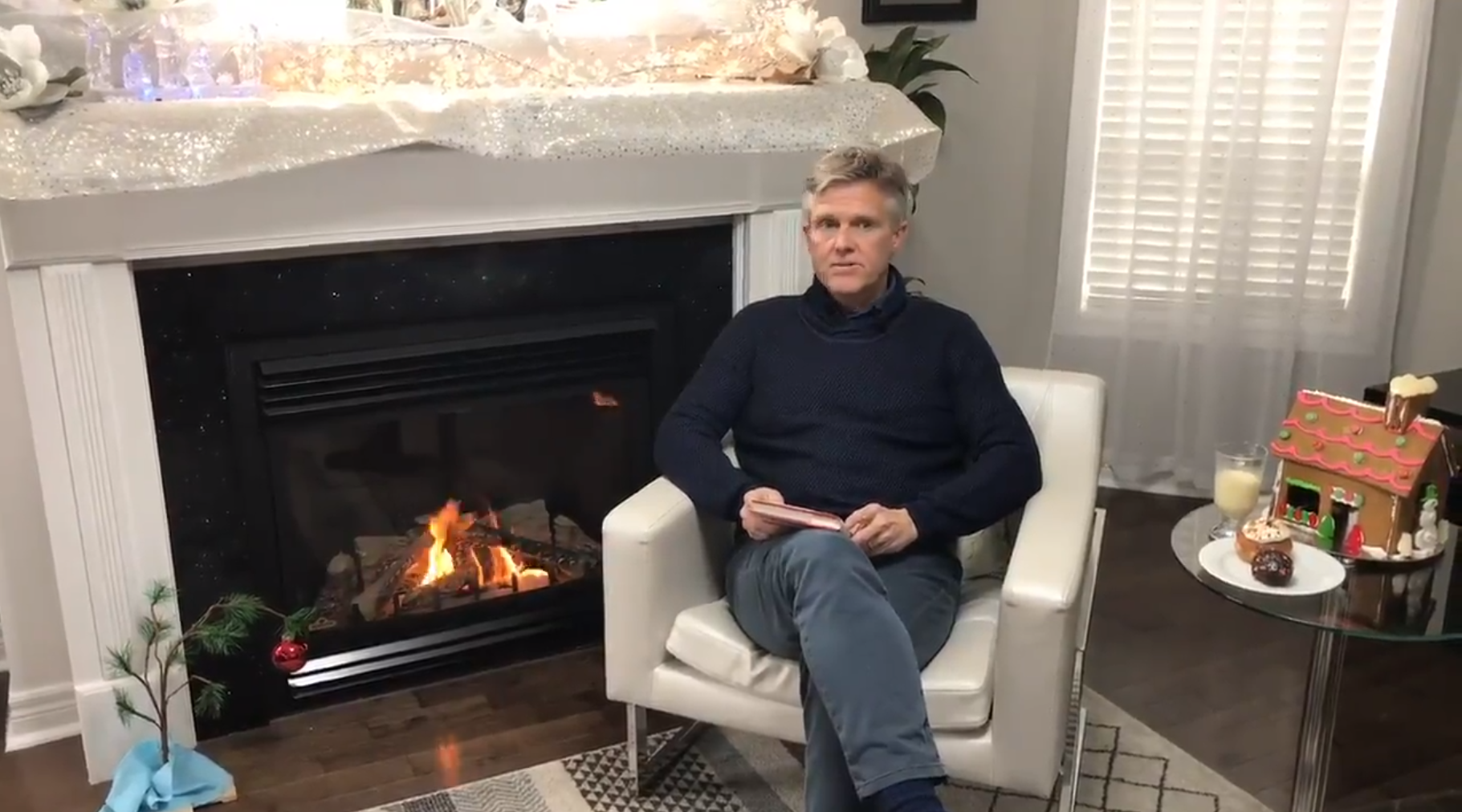 While COVID-19 deaths continue to climb and provinces fall short of their vaccine inoculation goals, right-wing politicians throughout Canada have used the Christmas break to fly out of the country and gallivant around the tropics. For most of 2020, government officials have ignored workplace and school safety in relation to the spread of COVID-19 and have instead focused on preaching social distancing, the avoidance of "non-essential travel", and even "personal responsibility" to slow the pandemic.
A number of right-wing politicians, including cabinet ministers and high-ranking staffers in the United Conservative Party (UCP) in Alberta, have been embroiled in a holiday travel scandal, exposing them as bald-faced liars and complete hypocrites. They were caught ignoring public health directions and spent the Christmas holidays abroad in sunny locations such as Hawaii, Las Vegas, Arizona, and Mexico.
The scandal first broke when Rod Phillips, now Ontario's former Finance Minister, was caught vacationing in the Caribbean island of St. Barts over Christmas while his Conservative government discouraged "non-essential travel". This was at the same time as Premier Doug Ford launched racist attacks against those travelling internationally for cultural events such as weddings, and tried to divert blame to the federal government for not cracking down on travel.
Phillips seemed to have a sense of how his luxurious island getaway could look bad if it got out publicly, so he took proactive steps to pretend he was spending the holidays at home, including social media posts like this tweet: "As we all make sacrifices this #Christmas, remember that some of our fellow citizens won't even be home for Christmas dinner over Zoom." There was also a prerecorded fireside video shot in Phillips' home before his getaway, and posted Christmas Eve. However, the truth of the matter was revealed as the details slowly but surely trickled out, and the lies were exposed. Phillips had also taken a vacation to Switzerland in August. Premier Doug Ford admitted to knowing about Phillips' St. Barts trip before it was reported in the news, and eventually Phillips was forced to resign from his post as Finance Minister in an effort to save face.
The floodgates open
The list of politicians and government staffers who got caught travelling internationally grew from a couple to around a dozen within a few days, with many of them belonging to the United Conservative Party in Alberta. On Jan. 1, news broke that Tracy Allard, the UCP Minister of Municipal Affairs, had been out of the country for ten days on a family vacation to Hawaii, a "17-year tradition". Allard was responsible for Alberta's vaccine rollout which had achieved less than half of its target by the end of 2020. Initially, premier Jason Kenney defended these actions, citing a lack of "communicated policy against international travel" and saying that Allard's vacation was part of an effort to ensure that the travel industry and Westjet specifically would survive. He also claimed to not know about government officials leaving the country on holidays. A leaked document showing Allard's request for personal time suggests the opposite.
By Jan. 4, the vacations of nine other high-ranking UCP politicians and bureaucrats were detailed in the press. Some had gone to "check in" on their third or fourth property in places like Arizona and California. Many of these "check ins" conveniently coincided with maintenance work, not to mention the Christmas holiday. Others had simply gone to Hawaii or Mexico for no reason other than to unwind or "disconnect", i.e. these were trips for leisure, otherwise known as a "holiday". One MLA and cabinet member, Tany Yao, was unreachable in an unknown location in Mexico for days, finally responding to his staffers on Jan. 5.
Like Rod Phillips, many of these MLAs had the foresight to "cover" themselves by preparing videos or taking photos in Alberta, then posting them online on Christmas Day to create the impression that they were here in Canada fulfilling their roles and following public health directions. These posts often outlined how difficult 2020 was, and thanked everyone for not travelling, for social distancing, and making other sacrifices to curb the spread of COVID-19. Unfortunately for them, geotagging helped to unmask the lies.
Kenney's own Chief of Staff, Jamie Huckaby, took his Christmas holiday in Britain. Due to the border closure Canada has imposed upon the UK because of the British variant of COVID-19, Huckaby had to fly to the United States and then to Britain, circumventing the border closure. At the same time this high-ranking staffer was sneaking home by the back door, Albertans were toasting the New Year in isolation, forbidden by law to gather with more than their immediate family.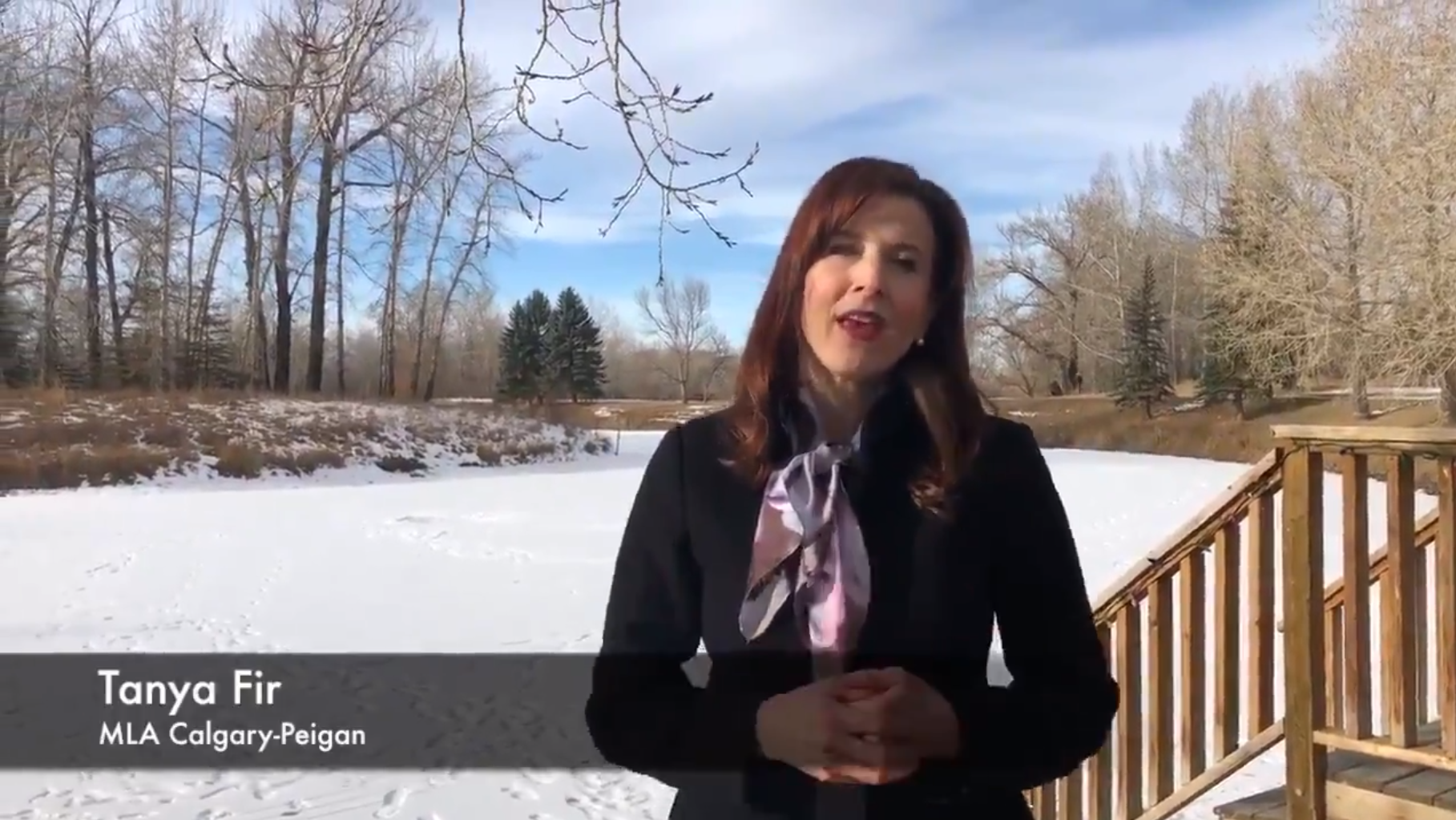 The public outcry around this scandal has been understandably intense. The mood in Alberta among the people is palpably angry. Tracy Allard's office in Grande Prairie was decorated with imitation palm trees and leis, along with the message "Aloha also means goodbye". Similar arrangements were improvised for Rod Phillips. The mayor and councillors of Slave Lake in northern Alberta wrote a scathing public letter to their MLA, Pat Rehn, after he was caught vacationing in Mexico over Christmas. In addition to the anger surrounding the holiday travel scandal, the open letter points out that he doesn't live in the region, misses meetings all the time, and spends more time managing his businesses in Texas than working for his constituents. The letter concludes by urging him to resign.
Even the far-right website Rebel Media has started a petition against Tracy Allard. A UCP backbencher, Michaela Glasgo, also went off-script, saying, "We've told people there is a fine if you go visit your grandma. It is kind of common sense at that point that you should not be travelling abroad." Mounting pressure eventually forced Jason Kenney to follow Doug Ford and discipline the frequent flyers, demoting them from their cabinet and committee positions.
The Ashton case
Among the politicians who traveled during the holidays, there were a few outliers who were not soaking in the sun or evicting tenants from investment properties.The corporate media has been quick to name the only NDP politician to get caught out of the country, Niki Ashton. Ashton got an essential travel approval to visit her ailing grandmother in Greece. Most politicians were given a slap on the wrist for lying, breaking their own rules, trying to cover their tracks, and for being hypocrites. These punishments were typically only doled out after public anger and pressure mounted in the face of the hypocrisy and party tops had sufficiently hummed and hawed. In Ashton's case, she was stripped of her shadow critic roles and condemned by the party swiftly. In fact it barely took an hour.
This is suspicious to say the least considering that Ashton is a prominent left MP, and was a contender against party leader Jagmeet Singh in the last party leadership race. Ashton's case cannot be compared to the cases of the disgraced Conservative politicians. She went to Greece (which averages around 13 degrees Celsius in January, far from beach weather), to see a family member for what could have been the last time, after losing her other grandmother earlier in the year. She wasn't taking a holiday and she was open about what she was doing. The government of Greece granted her compassionate entry, she followed all the rules, as well as publicly announced she was going to be with her grandmother. She didn't lie about it, or send misleading tweets to the world implying she was back home.
In fact, Ashton was not removed from her critic roles because she had traveled to Greece. From the reports in the media it is quite obvious that Ashton was removed from her roles because she had not informed federal NDP leader Jagmeet Singh of her travel plans beforehand. To some it may seem the NDP is trying to cover its backside and prevent a scandal in light of the UCP and other holiday travel scandals by removing Ashton from her roles. Rather than trying to prevent a scandal, it looks like the NDP brass was waiting for an excuse to attack the left in the party and find a reason to remove Ashton from her roles. Given that Ashton is on the left of the party and ran against Singh in the last leadership race, this looks much more like the settling of old scores rather than the management of a public relations scandal.
Two pandemics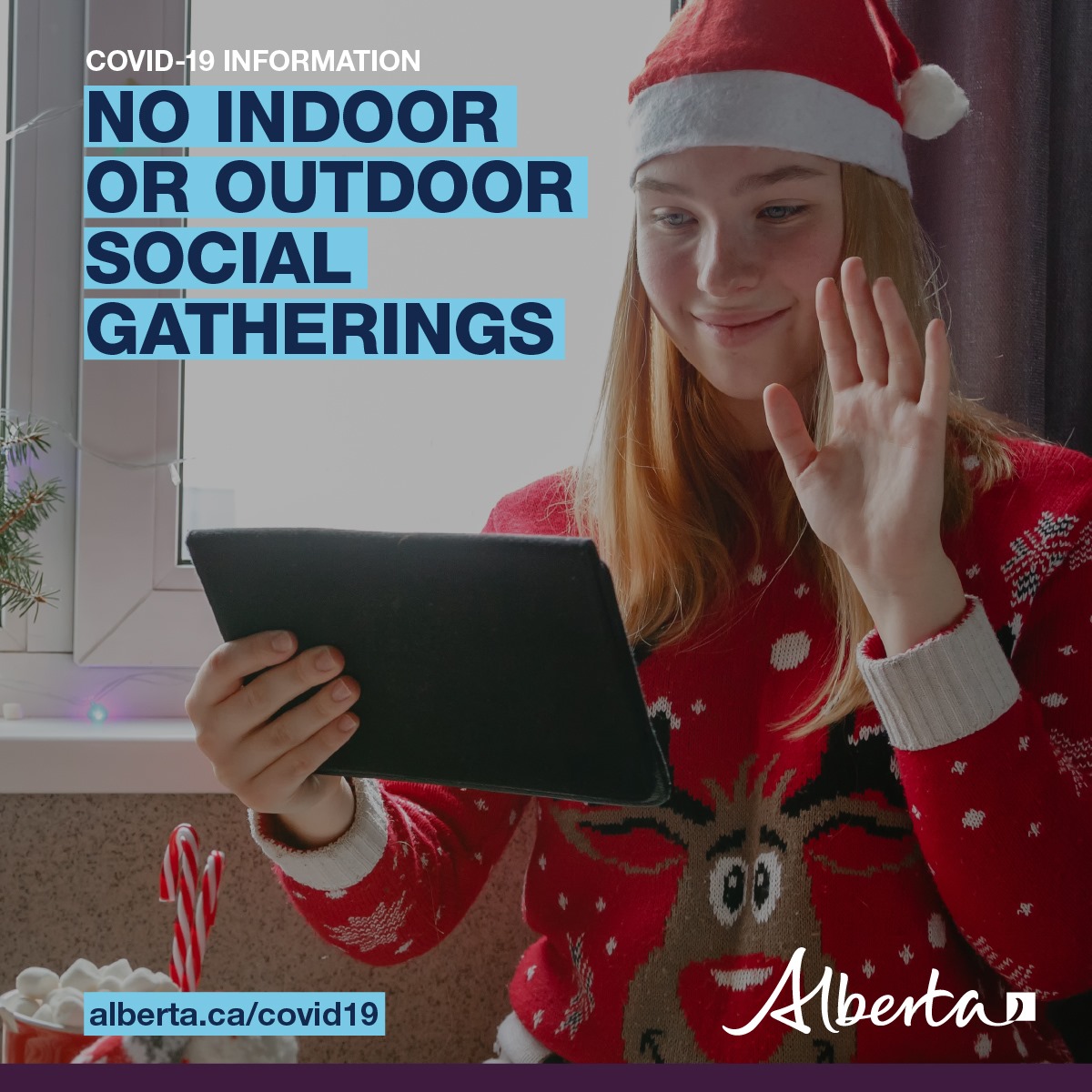 The hypocrisy of right-wing politicians over the holidays is revealing to more and more people that there really are two pandemics. On the one hand, there is the pandemic that working people are experiencing where we are expected to stay home, not travel abroad or go on non-essential trips, follow the public health guidelines for isolation and social-distancing, and also continue to go to work under dangerous conditions.
However, there is another pandemic, the one the wealthy elites and the politicians who represent them are experiencing. For the ruling class it is far easier to isolate and avoid the pandemic in many ways. They don't have to work in many cases or can manage their affairs from home. They don't need to rely on public transit and they often have access to properties and residences abroad or in remote locations. Despite these advantages, they have been openly flaunting the rules—rules, in the case of many of these Conservative politicians, they created. These rules were broken all in the name of preserving "17-year traditions" for the holidays or to "check in" on their second or third homes.
There is more than a little irony in the fact that many of these Conservatives caught travelling abroad over the holidays are part of the ruling UCP in Alberta, where the mantra of the party has been that "personal responsibility" will get us through the pandemic. It will be increasingly difficult for people to swallow this line of reasoning when members of the governing party themselves cannot be bothered to take any "personal responsibility".
A favourite phrase of governments during the pandemic has been, "we're all in this together." Given the gross mishandling of the pandemic by various governments, that platitude will no longer resonate as it did before. Ironically, the two premiers tied up in this scandal, Doug Ford and Jason Kenney, came to power railing against "elites". Even though both have very little in common with working people, and are themselves "elites", they were able to rail against the status quo and present themselves as the down-to-earth option for people who wanted change. That act won't fly anymore considering this display of "do as I say, not as I do."
Jason Kenney's government is in crisis. Upon coming to power, the Kenney government was immensely popular. People had some hope that a UCP government would be able to turn around the oil industry, the province's economic life-line. However, the Kenney government's popularity has plummeted as it has been plagued by scandal after scandal since coming to power. The policies of vicious austerity are universally hated and have not delivered the promised results of economic recovery. The UCP's exceptionally poor handling of the pandemic has exposed just how inept and morally bankrupt the UCP government is. As a result, the Alberta NDP has been rising steadily in the polls since the second wave. In the aftermath of this latest scandal, support in Alberta for the NDP has risen to 48 per cent of decided voters in the polls.
Deputy Alberta NDP leader Sarah Hoffman expressed very well the raw anger in Alberta over the scandal: "Premier Jason Kenney's ministers, MLAs, and senior staff betrayed every single Albertan by thumbing their noses to the rules, by hitting the beach and jetting off to warm destinations while families made deep sacrifices and struggled with loneliness and grief in isolation. It's sickening."
This hits the nail squarely on the head. But what is needed now is not just strong words of critique of the UCP government by the NDP, but concerted action. It is not politics as usual in Alberta; between the pandemic and the UCP's austerity people's lives are at stake. This anger among workers and youth must find an organized political expression. The NDP in Alberta must join in with the young workers, students, and trade unions who are at the forefront of the struggle against the Kenney government. NDP support for the Stand Up To Kenney campaign and other initiatives would go a long way in helping the movement achieve its aims and would be a powerful lever in organizing the actions required to bring down Kenney's corrupt and morally bankrupt UCP government.