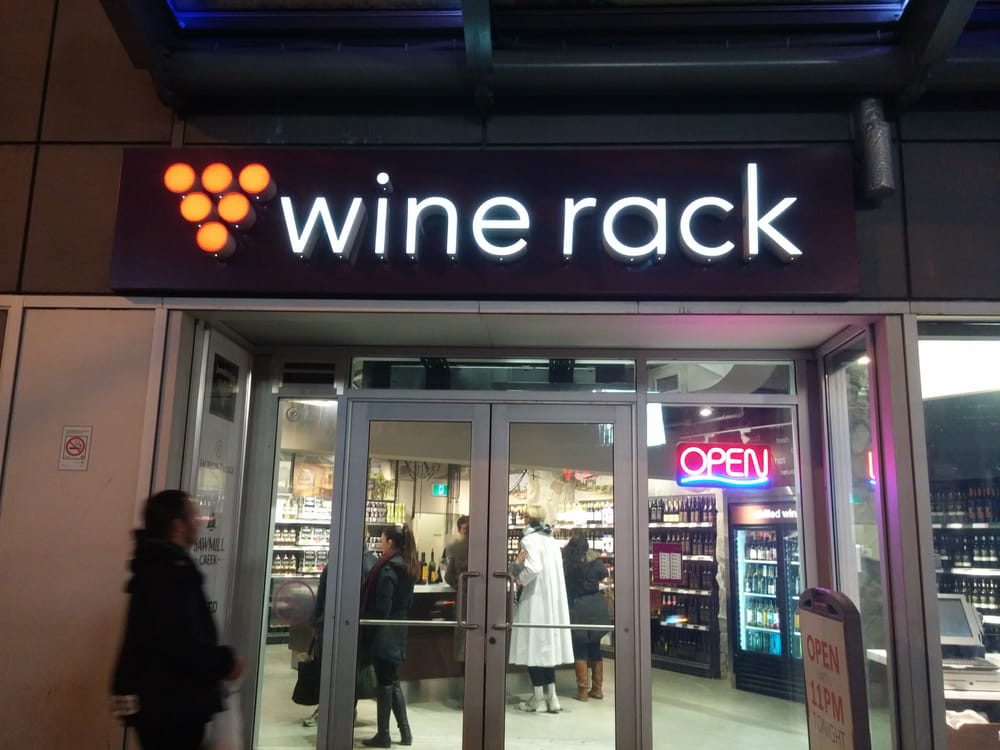 On Monday, June 7, Toronto Wine Rack workers unionized with Service Employees International Local 2 (SEIU Local 2) began the first day of their strike, following a May 10 strike vote with 86 per cent in support. The Wine Rack is owned by Arterra Wines Canada, which is itself owned by the Ontario Teachers' Pension Plan (OTPP), through one of its holdings. SEIU Local 2 represents approximately 280 employees at 46 Wine Rack stores across the GTA, who are demanding fairly negotiated wages, fair scheduling by seniority, and are fighting management's efforts to sabotage union communications and impose biased arbitrators for grievances. In addition, Wine Rack employees have been essential workers for the entire COVID-19 pandemic, yet remain mistreated by management and forced to struggle with poverty wages.
In an interview with Fightback, Ted Mansell, union business agent and chief negotiator for SEIU Local 2, explained that the union's main demands are aimed at achieving the same union agreement as the teachers who own the company they work for. "[W]e want to have seniority rights to govern scheduling similar to the ownership of Wine Rack, which is the teachers pension plan of Ontario," Mansell says. "The teachers have seniority in their collective agreement, and if we work for the teachers, what's good for them should be good for us."
Mansell explains that scheduling at Wine Rack is done arbitrarily, and there is no seniority scheduling for those who have dedicated years to the company, meaning that workers have no consistent hours, because those shifts are frequently given to new hires, with no recognition of the fact that employees require these shifts to survive. "If you're going to pay people poverty wages, they need to get an acceptable amount of hours to pay their rent," Mansell says. According to SEIU Local 2, this problem has led to a very high turnover rate (of 50 per cent annually to be exact), favouritism on behalf of management, and even constructive dismissal.
The workers at Wine Rack are also demanding higher wages for workers in the GTA, given that the cost of living in Toronto is drastically higher than in other cities and towns in Ontario. Mansell tells us that what the workers are looking for is "a living wage and what Wine Rack has said to us is… teachers that is, I should say—the teachers have said, 'We will give you in Toronto exactly what we give every other Wine Rack employee across Ontario.' Now we all know the cost of living in Toronto is extremely high compared to other parts of Ontario, so we think that is extremely unfair to us." Additionally, he explains that this struggle is not only a struggle for Wine Rack workers in Toronto, but also across the province, as the real reason why Wine Rack refuses to raise wages for unionized employees is "because that would obviously incentivize the rest of the Wine Rack employees across Ontario to also unionize"—which Wine Rack, of course, does not want.
Mansell explains that there is a performance premium of 20 per cent that is added onto the workers' wages through a rating system. However, this process is extremely unfair and done entirely through management, who are not a part of the union, leading to many workers not receiving their 20 per cent an hour increase with no avenue to appeal it other than through the very managers who denied the increase in the first place. He says that "it's like getting a speeding ticket and going to court, and the cop that wrote your speeding ticket is going to be the judge." Mansell says the union wants "an impartial system, we need to take it to binding arbitration or some mutually agreed adjudicator that we feel that the appeal process would have some degree of integrity." In essence, SEIU Local 2 wants an end to management favouritism and an end to the poverty wages of experienced and dedicated Wine Rack employees.
In addition to these issues, on SEIU Local 2's website, they describe that Wine Rack is "interfering with the Union's ability to communicate with members by refusing access to the union bulletin board at the workplace". The employer is also attempting to erode the union itself through its "Manager-In-Training" program, which seeks to replace unionized employees with non-unionized managerial positions while no such manager jobs exist—meaning that these so-called "managers in waiting" would be used to replace all the unionized positions and thus push out the union entirely.
A major issue of this struggle is the fact that Wine Rack is owned by OTPP, meaning that, according to Mansell, the pension plan for all Ontario teachers "is being funded on the backs of these part-time workers who are being treated like the working poor." Mansell calls on teachers "to wake up and act like a proper union and act like a proper employer and treat these people with dignity and respect". In response to this issue, Ontario teachers have established Teachers for Justice, a website for educators and former educators who oppose Arterra Wines Canada, due to their exploitation of the workers at Wine Rack. Many educators have spoken out against the fact that their pension plan is being funded by a company that does not support fair wages and busts unions. Teachers for Justice has a petition on their website and encourages educators to sign up and show their disapproval at the anti-worker nature of this investment.
Lastly, SEIU Local 2 is calling for all Ontarians to boycott Wine Rack for the duration of their strike, in solidarity with the workers of Wine Rack. Mansell states: "We are asking everybody, as long as this strike is on, to not buy a single bottle of wine from any Wine Rack in Ontario. Please make all your purchases at the LCBO, and make a protest statement with your wallet." It is clear that this attack on SEIU Local 2 is an attack on all workers, unionized and non-unionized alike, so we must stand together to defend the Wine Rack workers against poor wages, abusive management, and union busting. This is union busting, plain and simple, and must be rejected by the labour movement as a whole. Fightback stands with SEIU Local 2 because an injury to one is an injury to all.
Boycott Wine Rack!
Victory to the Wine Rack workers!