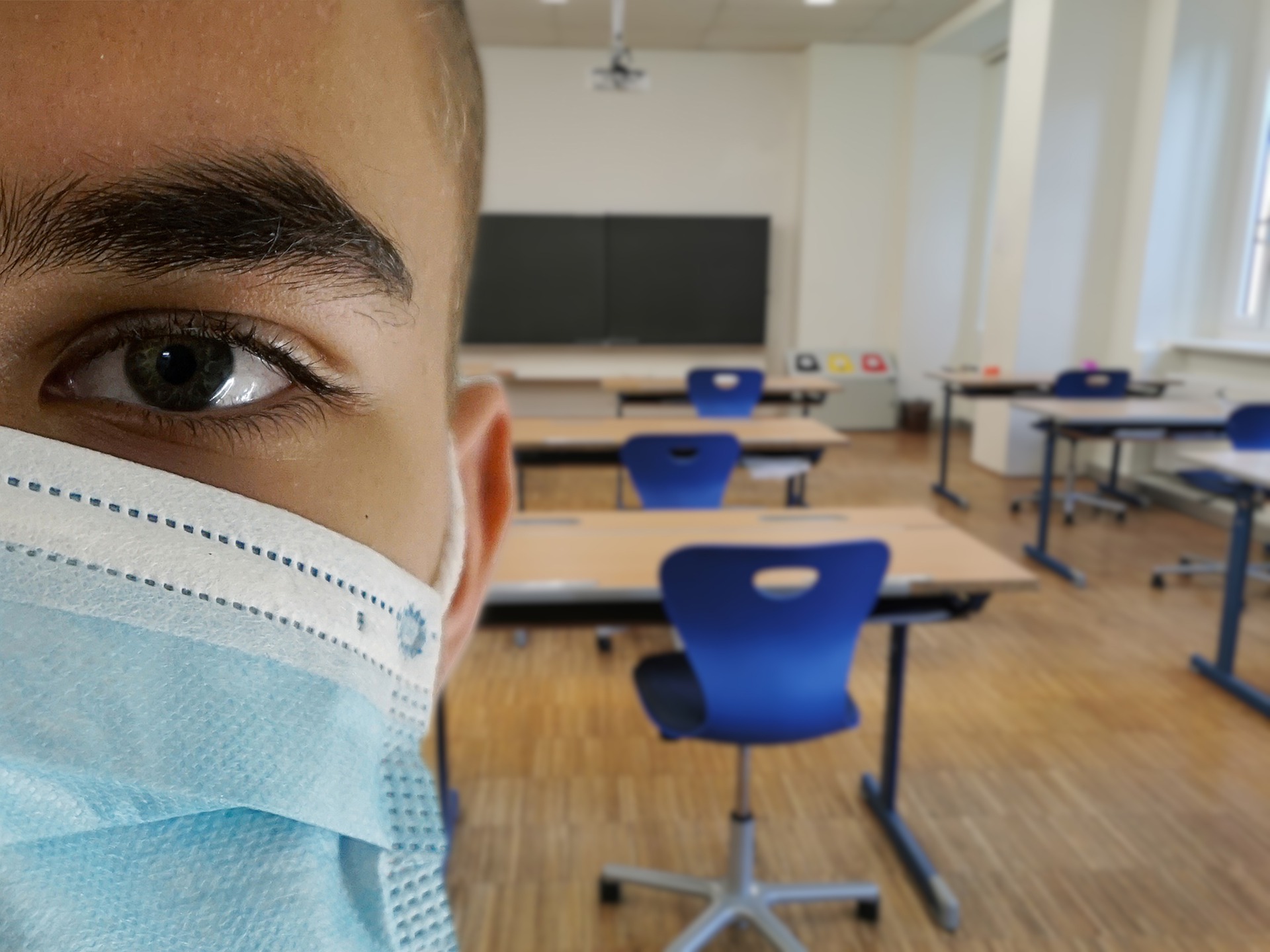 Epidemiologist Dr. David Fisman resigned publicly from Ontario's COVID-19 Science Advisory Table on Aug. 20, warning the Ford government is failing to release infection modelling data that "projects a grim fall"—as schools reopen.
According to Fisman, the scientists tasked with informing Ontario's COVID-19 response have faced repeated problems of interference, including delayed data releases. He further claimed the table is sitting on "modeling data which predicts a grim fall." In his resignation letter, Fisman wrote: "I find myself increasingly uncomfortable with the degree to which political considerations appear to be driving outputs from the tables, or at least the degree to which these outputs are shared in a transparent manner with the public."
The most recent models, dated June 10, concluded it was "highly unlikely" the COVID-19 Delta variant (B.1.617.2) would cause a fourth wave. That model, however, predicted a "best-case scenario" of 500 daily infections through the summer.  On Sunday, health officials logged 722 infections—the highest since early June—after lagging around 200 for most of July.

"I don't understand why they're not releasing that. It's important for people to understand what lies ahead, and what the stakes are," Fisman wrote.

While some have disputed these claims that data was being suppressed, tentative modelling by the table's other member scientists matches this claim. 
According to modelling by Dr. Allison McGeer, also of the advisory table, the current trends could be significantly multiplied by Delta, being a highly infectious variant, and further reopenings. McGeer predicts a record 7,000 daily cases by October, far above the April peak of 4,700. Advisory table director Dr. Peter Jüni further told CP24 his modelling predicts up to 1,300 daily cases by September.
Several health experts, including Council of Ontario Medical Officers of Health chair Dr. Charles Gardner, have further demanded the models be released. "We could potentially have a very large number of cases and hospital admissions," Gardner said. "It could, in particular, impact younger people, because it will be clustered overwhelmingly among the unvaccinated, or the incompletely vaccinated, which tend to be younger people."

In particular, Ontario is just weeks away from the reopening of schools, where students below the age of 12 face a more infectious variant without a vaccine. "We will only be able, hopefully, to start vaccinating our below 12-year-old students, around the end of the year," Jüni said. "The parameter to look at there will be school outbreaks."
Children are going back to school into this likely fourth wave, furthermore, without any serious efforts by Premier Doug Ford's government to slow infections. The government has failed to reduce class sizes beyond last semester's levels, when schools were the leading cause of infection. Ford's government has also only provided $25 million to repair and replace ventilation units to slow airborne spread, against an estimated cost of $3 billion—and this after cutting education funding by $800 million.

Ford's Ministry of Labour has also repeatedly blocked work refusals by teachers and many other workers who tried to protect themselves from COVID-19, even if there were active infections in the workplace. And from January to April, while ministry inspectors further found more than 15,000 contraventions of health and safety law, they stopped work just 24 times. That track record does not inspire confidence, especially given the likelihood that other employers will cut health and safety corners to save money.

To make matters worse, while vaccination rates have dropped off—especially in lower-income communities—many of the existing sites to get vaccinated are closing. Ontario's underfunded health system has long meant crowded hospitals and hallway health care, again especially in lower-income communities. Now vaccination clinics inside and outside of hospitals are closing in Peel, Toronto, and other hot spots.
Left up to Doug Ford's government and Ontario's bosses, COVID-19 variants will freely ravage schools, workplaces and working class communities.
Workers need a movement ready to fight for control of their workplaces, to direct the resources currently sitting as idle profits to protect against spiking infections.