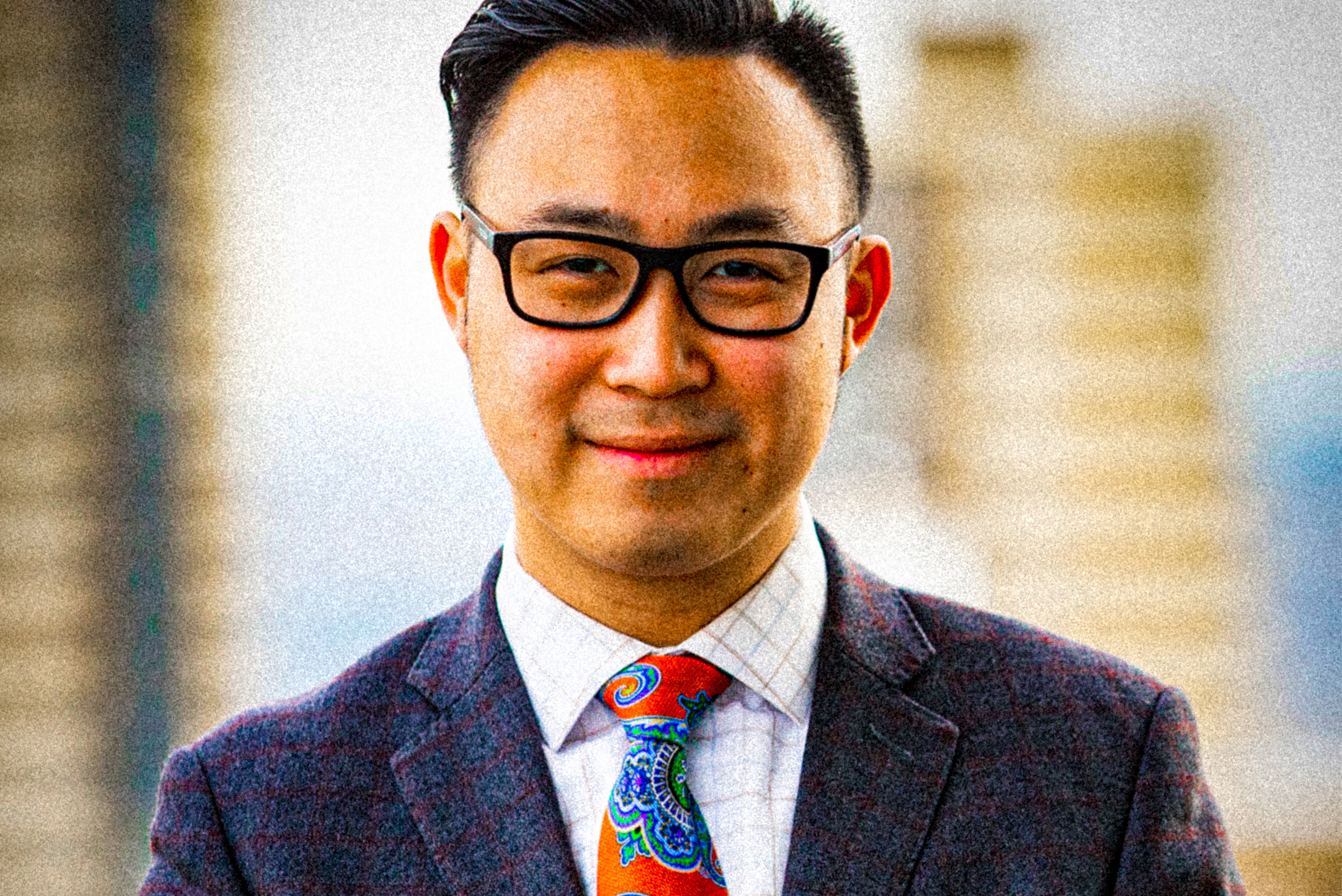 Thomas Dang, an Alberta provincial MLA, has been in a months-long limbo, out of the NDP caucus due to an unusual police investigation of hacking and whistleblowing. Dang was the youngest MLA ever elected when he won his seat in Edmonton-South in 2015 and had been working under the Alberta New Democratic Party (NDP) until late in 2021, when he stepped down from the caucus due to this investigation.
In September 2021 when Alberta Health's vaccination record site was launched, Dang was notified by a constituent of a possible security breach that could allow anyone's private health records and personal information to be accessed. The security and privacy risks this presents are high. Identity thieves, stalkers, and other actors could access people's private information, including their home address. Dang, who previously studied computer science at the University of Alberta and is also an "Offensive Security Certified Professional", stated that he believed he had a duty to investigate and protect Albertans from potential risks of lax security.
Dang found a breach, then reported it to the NDP and Alberta Health who were able to fix the issue. However, in November, Dang became the subject of an RCMP investigation regarding his whistle blowing and a search warrant was executed on his home on Dec. 21, 2021. Dang immediately notified the NDP of the investigation, and resigned from the NDP caucus. While the investigation was ongoing he sat as an independent in the legislature, receiving little support from the NDP. The NDP has kept their distance from the investigation. Party leader Rachel Notley said she was "deeply disappointed" that Dang's actions "attracted police attention" and that "under no circumstances will he be coming back while this is an active matter." In June the criminal charges were dropped, with the footnote that Dang will have to appear in court under a breach of the Health Information Act on July 27.
Dang has now resigned permanently from the NDP caucus and will not seek reelection once his term is up as of 2023. The NDP was aware of Dang's actions as soon as he completed his test. Despite this, and the fact that Dang is a whistleblower who resolved serious potential security problems on a government website, the NDP refused to support him, and have effectively pushed him out of his position as an MLA. It must be asked: what did Dang do wrong? How is going out of one's way to protect people's home addresses and medical history such a despicable act? Maybe it is true that no good deed goes unpunished!
It's a bad precedent for the NDP to capitulate to the bourgeois justice system so quickly, rather than support its own members. The outpouring of support for Dang shows that this police investigation is political in nature. One comment replying to Dang reads: "Why is it only the political centre/left fall on their swords? The entire UCP have been under RCMP investigation since the last election? You're a strong MLA, and I think being forced out in this way is actually a disservice to the people of South Edmonton, and Alberta as a whole".
Notley explained that "our caucus has a long-standing policy that members under active police investigation will not sit in the caucus." This policy in itself is cause for concern, and ignores the well-established bias the police have against the left, and in particular in Alberta, against NDP MLAs. In early 2021, documents were released which showed that NDP MLA Shannon Phillips was stalked and surveilled by the Lethbridge Police Service (LPS) for almost a year in 2018. The reason for this surveillance was never clarified by the LPS. If the police or right-wing governments want to paralyze or attack the NDP, they know that any legal trouble at all will take NDP MLAs out of commission. The Alberta NDP has refused to see the blatant political attack in these investigations into Thomas Dang. By refusing to defend him, they are complicit in a right-wing attack on one of their MLAs because he helped maintain people's privacy.
What is considered a crime is not determined by what is right or wrong, but rather what the capitalist state, and whoever is at its helm, deems is a crime. Even then, the law is subject to interpretation. The United Conservative Party (UCP) use of "critical infrastructure" laws and the lack of state intervention in the Coutts blockade during the "Freedom Convoy" movement show extreme hypocrisy in this regard. As Fightback wrote in April:
Many pointed out that the UCP brought in Bill 1, the Critical Infrastructure Defense Act, to counter things like the Coutts blockade. That law carries fines up to $100,000 and ten years in prison for protest on highways, train tracks, etc. The law was enacted in response to the massive movement of demonstrations, occupations, and blockades of ports and railways in solidarity with Wet'suwet'en in early 2020. The UCP feared blockades of economic activity becoming normal and aimed to pre-empt them by stacking legal penalties for future protests. In practice, Bill 1 was revealed to be a farce. It failed to prevent a blockade on critical infrastructure, failed to play a role in dismantling it, and did nothing to prevent a massive disruption in economic activity, which was the whole point. 

When the Coutts blockaders called it quits, after the UCP gave them what they wanted, police can be seen on video hugging and shaking hands with blockaders. It should be noted that this was an 18-day siege which featured police raids, firearms seizures, and clashes between police and blockaders. The UCP's Bill 1 is a carrot and stick approach. The right wing gets the carrot; and the stick is reserved for leftists, workers, and Indigenous people.
Another clear double standard here is the fact that the UCP's disgraced former health minister Tyler Shandro illegally used his position to obtain the personal information of at least three people for personal and political reasons. In one instance, Shandro used that information to confront a doctor at his home address, where he allegedly cried and chastised that doctor over a social media post which criticized Shandro. Despite these events being well reported, no RCMP investigation was launched, no charges were laid, and Shandro kept his ministerial role for another year and six months.
We have also seen that the provincial government, and even local police, will go to extreme lengths to attack the left. Just last month Edmonton's city council was forced to vote to increase the police budget after the UCP threatened to usurp control of the police force. The police have also been keeping a close eye on and intimidating councillors and journalists arguing against higher police budgets. Left-wing city councilor Michael Janz has faced attacks directly from police in the form of a now-dismissed police association complaint, resulting in an investigation from Edmonton's integrity commissioner. Even Janz's tweets have been scrutinized by the president of the police association, leading to Janz facing a recent disciplinary hearing for a retweet.
All of these events show that the state is far from a neutral arbiter. It's an organization for managing the affairs and rule of the capitalist class. There is a strong bias against the left in state institutions, even the slightly left-leaning NDP. In Thomas Dang's case, this meant creating a bogus investigation into an act of whistleblowing to attack an NDP MLA. 
For the Alberta NDP to refuse to defend not only a whistleblower, but an MLA in their own party against a ridiculous charge invites future aggression. The RCMP investigated Dang for months, even calling this a "high priority" in their original release. Yet they couldn't make any criminal charges stick. Dang's case is indicative of the attacks the left, even the NDP, will face from the state in the future as the class struggle heats up. The left cannot have any trust in the state to do anything to help us, and political attacks like this must be answered and fought against, not capitulated to.