In an increasingly turbulent world, people are looking for answers to the problems we face. But you will not find answers in the mainstream media. Our "free" press is in reality not free at all, but is submitted to the diktats of a handful of corporate owners. At La Presse, for example, the collective agreement clearly states that "editorials must not be hostile to La Presse or its ideological orientation." The management of Postmedia, which owns the National Post, the Toronto Sun, and the Edmonton Journal, among others, has reportedly chastised its editors for "not being conservative enough."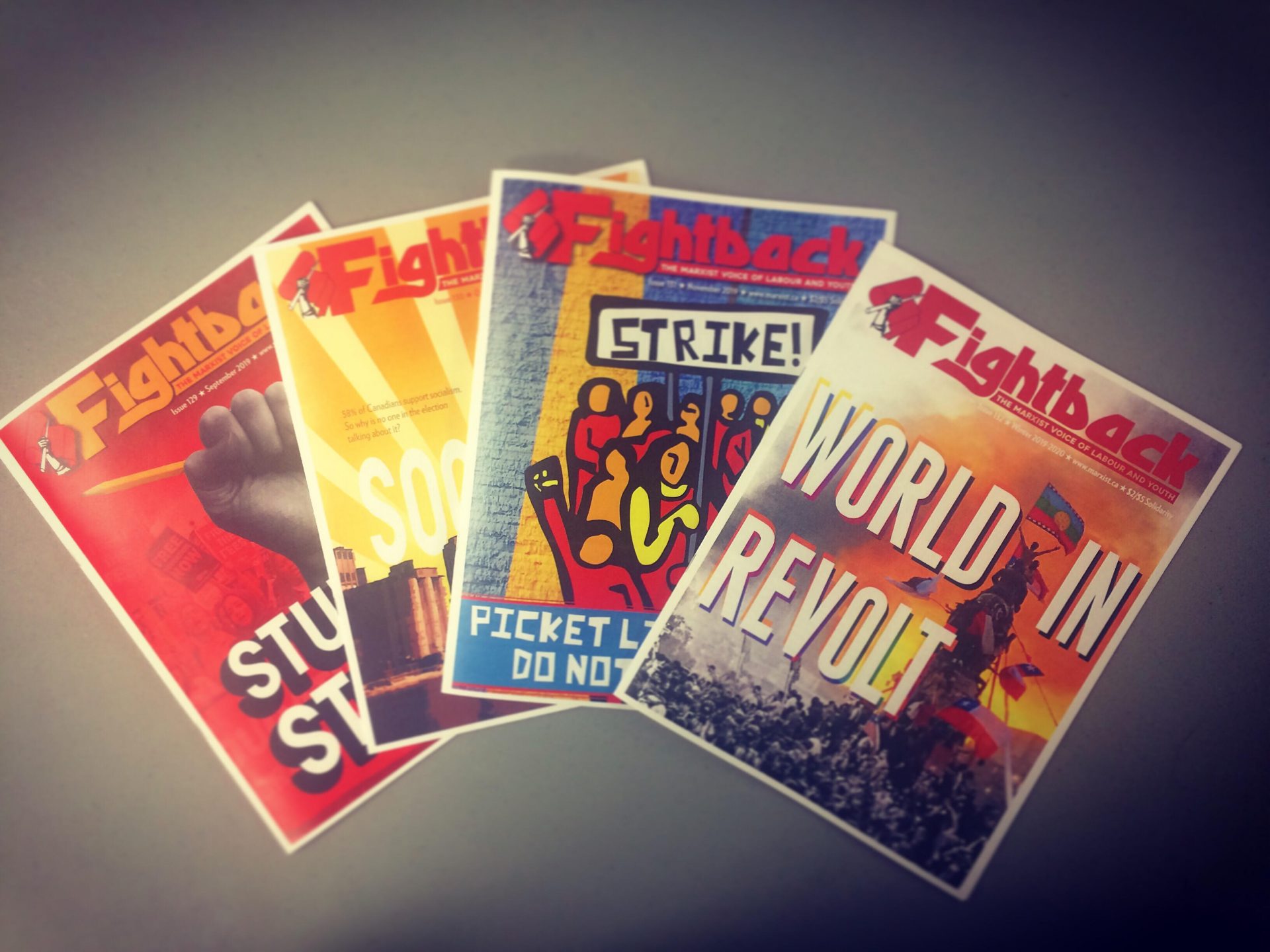 The mainstream media demonstrates day by day which side they are on. The reputation of Quebecor's newspapers is well established: every day, the columns of Mathieu Bock-Côté, Denise Bombardier, Sophie Durocher and Richard Martineau pollute the atmosphere with their lies and their hatred of immigrants, youth and workers. The same is true of Anglo-Canadian media. In 2018 the Toronto Sun published a slanderous column by Sue-Ann Levy about refugees, which was followed by an arson attack on the hotel the refugees were staying at. In response to Ontario teachers' ongoing job action, the National Post is advocating taking away their right to strike. And the possible arrival in Canada of the royal immigrants Prince Harry and Meghan Markle recently showed that our big Canadian media outlets always respond to the call when it comes to defending the monarchy, that miserable relic of the past.
We, workers and youth must have our own press, dedicated to our struggles, which promotes a socialist perspective in accessible language. Fightback seeks to play this role.
In 2019, our sister paper La Riposte socialiste began publishing every month. This makes us the only Marxist organization in Canada that publishes a monthly in both English and French! We are proud to succeed where the labour movement has too often failed, i.e. to unite socialist activists across the language divide.
But this success would not be possible without the help of YOU, our supporters. In the traditions of the working class, we rely on funds raised among our members and supporters. This financial independence is the only guarantee of true political independence. And we need you, our readers, to help us out!
With this in mind we are launching a subscription campaign! We strongly encourage you to become a solidarity subscriber with Fightback. By contributing a monthly amount, you will greatly help us sustain and advance revolutionary media in Canada and will receive the newspaper every month by mail! If you cannot afford this, you can get a regular $30 subscription for 10 issues sent directly by mail or an e-subscription for $20.
Workers and youth need their own media more than ever. Help us to make this a reality! Subscribe now and support the development of revolutionary media in Canada and Quebec!
Follow this link to subscribe today: https://www.marxist.ca/subscribe-to-fightback